The bi-monthly email - What is it?
The eNews email focuses on a different investing/ trading theme each month or two, and highlights any recent key changes to Toolbox content. The Toolbox content covers: share market investing / trading, technical analysis, and BullCharts charting software.

The email simply describes the topics of focus, and includes internet links to all the relevant information in the

Share Market Toolbox

so that you can view and download the details at your convenience.

The Toolbox eNews email can include updates to eBook (PDF) Articles, new or updated web pages in the Toolbox (see a summary list in the special Toolbox blog), and the latest public presentations (including extra notes for Premium Toolbox Members).


---
eBook Articles - What are they?
Robert's eBook Articles are informational documents in PDF format, aimed at both new and experienced investors/traders, and include indispensable information on three subjects:
BullCharts software Tips, How-To and reference information.
---
How can I use the Articles?
Share Market Toolbox Members can view these PDF-format files online, or you can download them and save them to your own computer. And you can print them and file them away in a binder for handy future reference.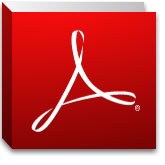 The Articles are easy to view using the industry-standard Adobe Reader software.
To file the Articles and find them later, note the Article reference number in the top right corner of every page of every Article.
---
The Articles - a little detail

Each document is usually up to 4 pages long (but some are as big as 7 pages), and each one has a special index reference code in the top right-hand corner to aid with filing. You can print the documents and file them in a binder using the index code to file them in sequence.
You don't want to print them? That's okay, because the filename for each document matches the index code so that you can easily manage them in soft-copy form on your computer's hard drive.
---
Table of Contents
for each subject
All of the articles on the Technical Analysis topic (for example) are summarised in one Table of Contents Article. Likewise for the Share Trading topic, and for the BullCharts topics. All these Articles now make up an easily referenced binder of your own.

The latest Table of Contents documents are here:
Build up your own reference resource, and add your own material as you like.

Share Market Toolbox Members
Have full access to all
eBook (PDF) Articles.

Brainy's eBook (pdf) Articles
were launched in October 2008.
---
BENEFITS
Suitable for existing investors/traders.
And for anyone with superannuation or
long-term share portfolios.

Will help you to be better informed about your own investments.

Want to be a successful trader?
It can be a long journey.

Prepare for the next bull market now!
If you wait too long, you will miss great opportunities.

Get the most out of your charting software - learn what it can do now!

Without proper preparation,
you might embark on a journey
of money disposal,
and potentially lose thousands!

For every buyer of shares,
there is a seller (and vice versa).

If you buy shares, and the share price falls, and you are forced into selling, then you essentially give your money away to someone else.
Why give your money away?
It needs to be put to good use.

With proper preparation and education,
you will be able to minimise any losses,
and maximise the gains.

See Brainy's Investor's / Trader's Creed
for a few tips.
---
All new and updated Articles are automatically available to
Toolbox Members.


To have open access to all articles,
become a Toolbox Member now - see the details here....


Payments can be made by cheque or credit card on the printed form in the mail. Or online using a secure credit card facility or PayPal. It's easy to do.
---
Robert Brain provides a range of support and assistance to both new and experienced investors and traders.

Why the name "Brainy"?

"I need to differentiate myself and my products and services from others in the market place. So I am using one of the nicknames I had in High School."
Who is Robert Brain?

Robert also runs seminars:
More seminars and workshops are available from time to time:

Hands-on Trading Workshops.
Brainy's Lessons from the Global Financial Crisis, or How to look after your funds going forward.
Special-topic BullCharts hands-on workshops.
Brainy's eBook Articles are fantastic value for money:

The amount of information available each month is just enough to easily digest without suffering information overload.
Better than buying another text book that you might struggle to find time to read.
File the information for easy future reference.
If you have a special topic that you would like covered, just email a request to Robert and we'll try to include it.

---
Full Money Back Guarantee

If you subscribe, and you are some how disappointed, or you find that you are not getting value for money, we will refund your subscription fee - no problem.

---


You can unsubscribe at any time - no problem. Your privacy ensured. We don't sell or rent or give away email addresses to anyone.