What subjects?
Robert runs a number of different events from time to time. The subject matter covered is under the following headings:

Share Market related - what is the market? how does it work?
Technical Analysis and how to interpret share price charts
BullCharts charting software

BullCharts information webinars
More webinar details here about the BullCharts sessions
(dates, times, topics):

Introduction and Overview webinar, and
Remote Users Group, and
other BullCharts webinars.

What is BullCharts? and the BullCharts User Group?
Public presentations
Robert delivers presentations to different groups. See a list of past ones, plus the downloadable presentation slides, and details of upcoming events.
Details about Robert's presentations here.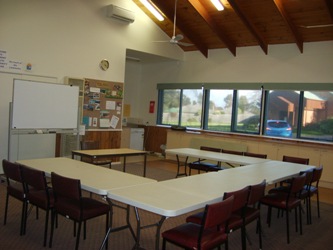 Share market and charting seminars
Robert runs seminars at the Vermont South Community House.
More information on seminars here.
More Information
To receive more information about these events as it becomes available, including additional event dates, simply register here (privacy assured, unsubscribe any time):-

---
The Share Market - More information about the market and investing and trading.

Contrarian Investing Redefined - Why keep following the crowd? The best returns can be found when doing something a little different to the majority of investors. More details...

Funda-Technical Analysis - A clever blend of fundamental analysis for quality stock selection, and technical analysis for stock entry and exit. More details...

Robert's Underlying Investment philosophy. See details here

---


The toolbox is an arsenal of weapons to help you tackle the share market.

See a list of contents on
the Toolbox Gateway page.

---
Robert Brain provides support to both new and experienced traders and investors.
Who is Robert Brain?

---

And whatever you do,
beware of the sharks in the ocean!

This is one of the many tools in Brainy's Share Market Toolbox.

---
The information presented herein represents the opinions of the web page content owner, and
are not recommendations or endorsements of any product, method, strategy, etc.
For financial advice, a professional and licensed financial advisor should be engaged.
---
Home | DISCLAIMER | Contact us
© Copyright 2011-2013, R.B.Brain - Consulting (ABN: 52 791 744 975).
Last revised: 14 August, 2013.